Nuclear Power Plant Aging Research Center
Non-Destructive Inspection and Monitoring Group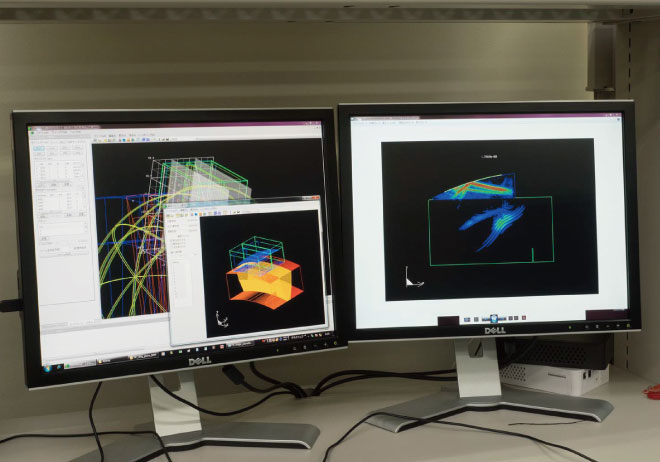 Working Toward a Certain Diagnosis of Degradation
Obtaining an accurate understanding of the condition of components and equipment in nuclear power plants is vital for improving safety. The Non-Destructive Inspection and Monitoring Group is engaged in the development of the non-destructive testing techniques that can accurately detect and assess, at an earlier stage, the extent of aging in the power plant components and materials that are important to plant safety. We also develop technology for diagnosing equipment aging, monitoring their condition, and determining their service life.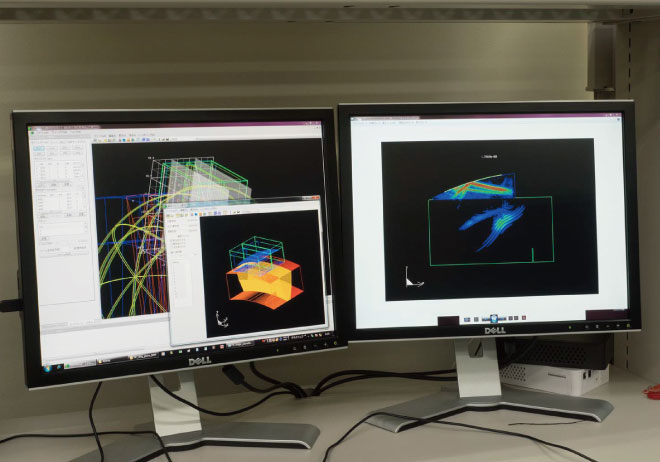 Development of non-destructive testing techniques or metal materials
The Group is developing ultrasonic test technique for detecting defects in nuclear power plant piping and for high precision determination of depth and length measurements of such defects. We are also involved in the development of technology for using thermoelectricity to assess the embrittlement of materials, such as in piping and reactor vessels.
Development of techniques for diagnosing, status-monitoring and life-prediction for equipment in nuclear power plants
The Group has been committed to development of engineering techniques for better safety in nuclear power plants: the objectives of development include insulation degradation diagnosis for power cables, monitoring of motor bearings and life prediction for rubber O-rings and diaphragms.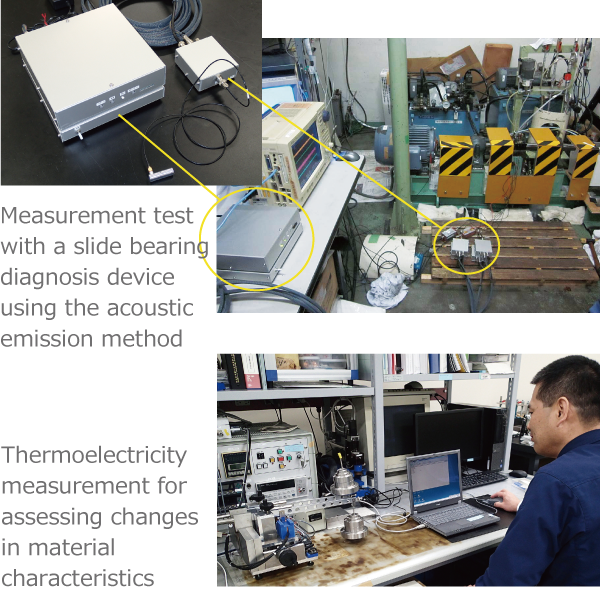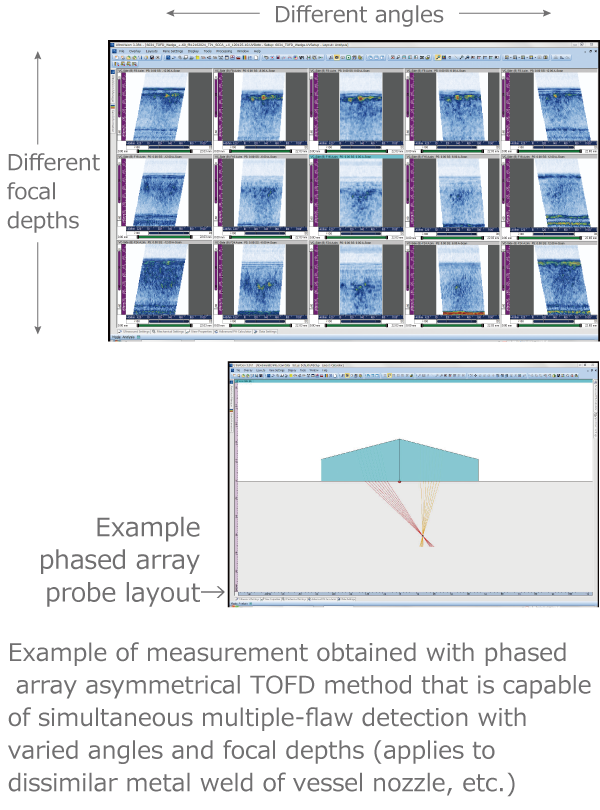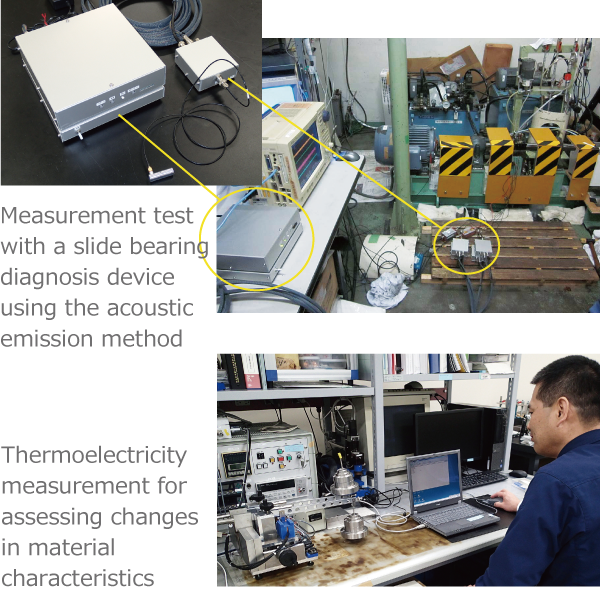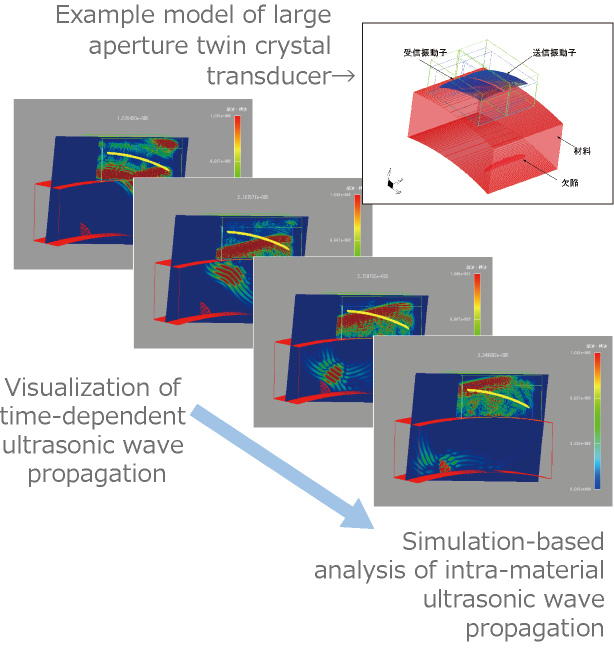 Key Achievements
Automatic ultrasonic flaw detection device has been developed using a large aperture twin crystal transducer; this device boasts greater ability to detect defects in the welds within the primary coolant piping. Applicability of this device has been reviewed on the site

Cable aging diagnosis technique whose usefulness has been ascertained in Japan's state-sponsored research project
Staff